"There's No Place Like Home"

I've been in the real estate industry for 18 1/2 years and am still loving it! When I started in 2000 I had no idea what I was getting into, but I have met some of the most wonderful people ever and I have learned so much. Not everyone can say that they love going to work everyday, but I think I can. I love working with people, and finding just the right house or getting a client to the destination of their choice means a lot to me.
Being backed by a truly Canadian company, Royal LePage, helps me do a better job whether it's giving you a referral to another REALTOR® when you're moving out of province or marketing your listing to get a better sale. So let's sit down and get to know each other and let me help you meet your real estate goals.
Let's Do It!!
The Five Pillars of Real Estate Professionalism:
Passion
Knowledge
Honesty
Empathy
Client Focus
AWARD WINNING SERVICE
BARB CRAIG has been honoured 12 years running with some of the most prestigious awards the industry has to offer.
That kind of recognition can only come from skillful and powerful negotiating, use of the latest cutting-edge listing systems,
and a commitment to providing her clients with world class service every time.

Awarded 2008, 2009, 2010, 2017 & 2018
The threshold level required to attain the Diamond Award is the top three percent of each residential market's sales representatives' earnings. Earnings are defined as gross closed and collected commissions in the preceding year.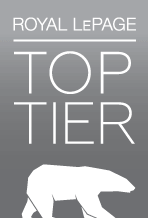 Go the extra mile;
it's never crowded
Membership is determined annually based on sales award achievement for each year. A REALTOR® must have earned Director's Platinum or better for 2 or 3 consecutive years in order to sustain membership.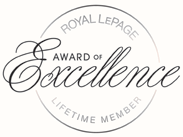 Awarded 2007-2018
For first-time inductees, repeat qualifiers and sustaining members attaining the Director's Platinum or President's Gold Award five out of seven previous consecutive years. Lifetime Award of Excellence presented to members attaining President's Gold ten out of fourteen consecutive years.